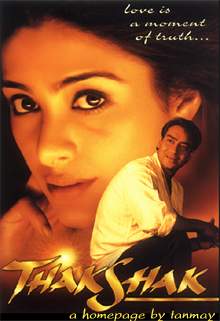 Thakshak is a story about an individual caught in the eternal moral conflict, a choice between personal relationships and social responsibility. This conflict is manifest in lshaan's(Ajay Devgan's) character in the film who symbolizes the youth of today, caught in a web of personal relationships, their apathy to social responsibility.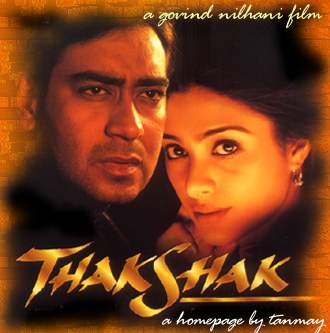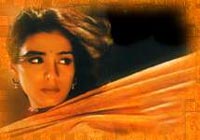 He is beckoned to look beyond his own world by the idealistic Suman (Tabu). Her love gives him the strength to stand for the truth, to rise above the personal and see violence and crime in its true and ugly form garbed under the cloak of friendship and loyalty.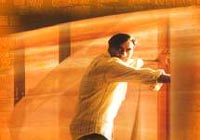 Govind Nihalani directs Ajay Devgan and Tabu in Takshak. The film is about youngsters who are exploited by criminals who mislead them into doing wrong. Govind's first foray into commercial cinema.Manmohan Shetty presents the film.

site created and maintained by Tanmay Patwardhan
(Graphics Unlimited)
contact me at tp@vsnl.com